19-02-2012, 04:28 PM
Junior Member

Fresh Import

Join Date: Oct 2010

Location: leicestershire

Posts: 12

Thanks: 0

Thanked 1 Time in 1 Post
Corn snake Adults, Yearling, Hatchlings for sale! Now with Video footage and pics!
---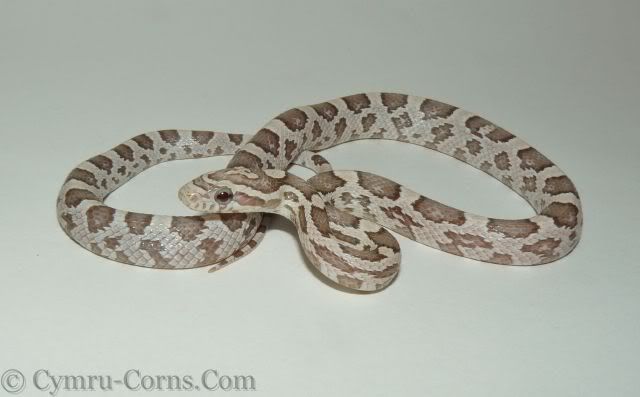 Hi Everyone,
Here is a list of whats available to buy now! I have included a few pics and a video of the snakes! More Pics and videos on my site! :2thumb:
2011
ANERY HET BLOODRED AMEL STRIPE PH DILUTE HYPO CHARCOAL
(£80 the pair) Now on Hold!
ULTRAMEL ANERY HET LAVENDER
(£80 the Pair)
HYPO BLOODRED HET LAVENDER
(£40) 2 x Males
Bloodred het Hypo Charcoal Anery
(£80 the Pair)
Anery Motley het/Homo Dilute het Bloodred
(£80 the Pair)
Moonstone ph Bloodred Hypo
(£45 female)
Hypo het Bloodred ph Cinder
(£40 the Pair)
Normal het Cinder Bloodred ph Hypo (£30 the Pair)
Bloodred ph Hypo Cinder (£40)
Anery het Bloodred Stripe Amel male (£45)
2010
Anery het Lavender Sunkissed Amel Female (£50) On Hold
Hypo Cinder Female (£60)
Coral Snow Motley het Stripe Male (£60)
ADULTS
All at breeding size and most are proven breeders!
Granite het Motley ph Dilute 08 Female £100
Lavender het Amel Bloodred ph Hypo Male £100
Anery Stripe het Dilute 08 Male £120
Upperkeys het Hypo Cinder male £100
Snow het Charcoal Stripe male 08 £60
Snowpal male 08 £80
Lavender Stripe het Anery 09 female £80 (Kink)
Anery Vanishing Stripe ph lavender Amel male £80
Snow het Stripe male £45
Quick video of some of the adults!
Link To Video... (
Corn Snakes for sale
)
Please email or Text for quickest reply
__________________
My Website!